Jeroen Bosch, a genius returns home.
30 December 2015
---
To the occasion of the 500th anniversary of the death of Jheronimus van Aken (Jeroen Bosch), Jos van den Elzen created 5 figurines,
inspired by the wondrous creatures in Bosch's paintings.
The models are 16 to 20 mm high and are produced with a huge sense for detail; one can distinguish the laces in the skates of the
"Bird with Letter" figurine, or count the thumbs and fingers in the "Flute player".
Designs are available in silver and yellow gold; they can be worn as a pendant, charm, brooch or lapel pin.
---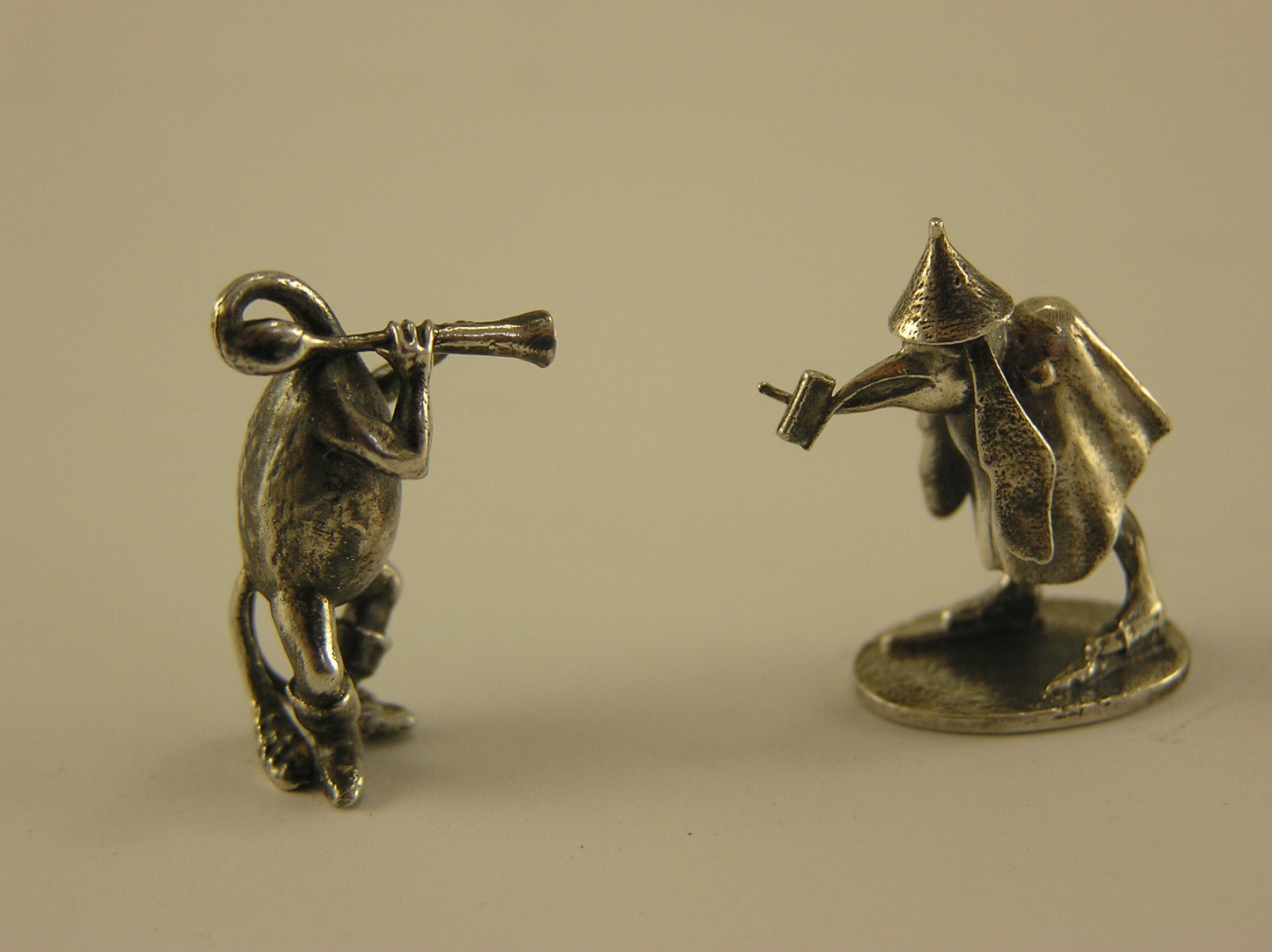 The Goldsmiths Guild of the Netherlands
2 April 2011
---
On the 2nd of April 2011 the bronze wall ornament with the logo of the Goldsmiths Guild of the Netherlands, was officially inaugurated by Bert Pauli, alderman of the city of 's-Hertogenbosch. It is the objective of the Guild to establish and maintain the highest possible level of professional craftmanship. Therefor it lays down distinctive classifications of members, defining professional attainments, just like the guilds in earlier days. Jos van den Elzen bears the classification 'mastergoldsmith', he is also co-founder and boardmember of the Guild.
---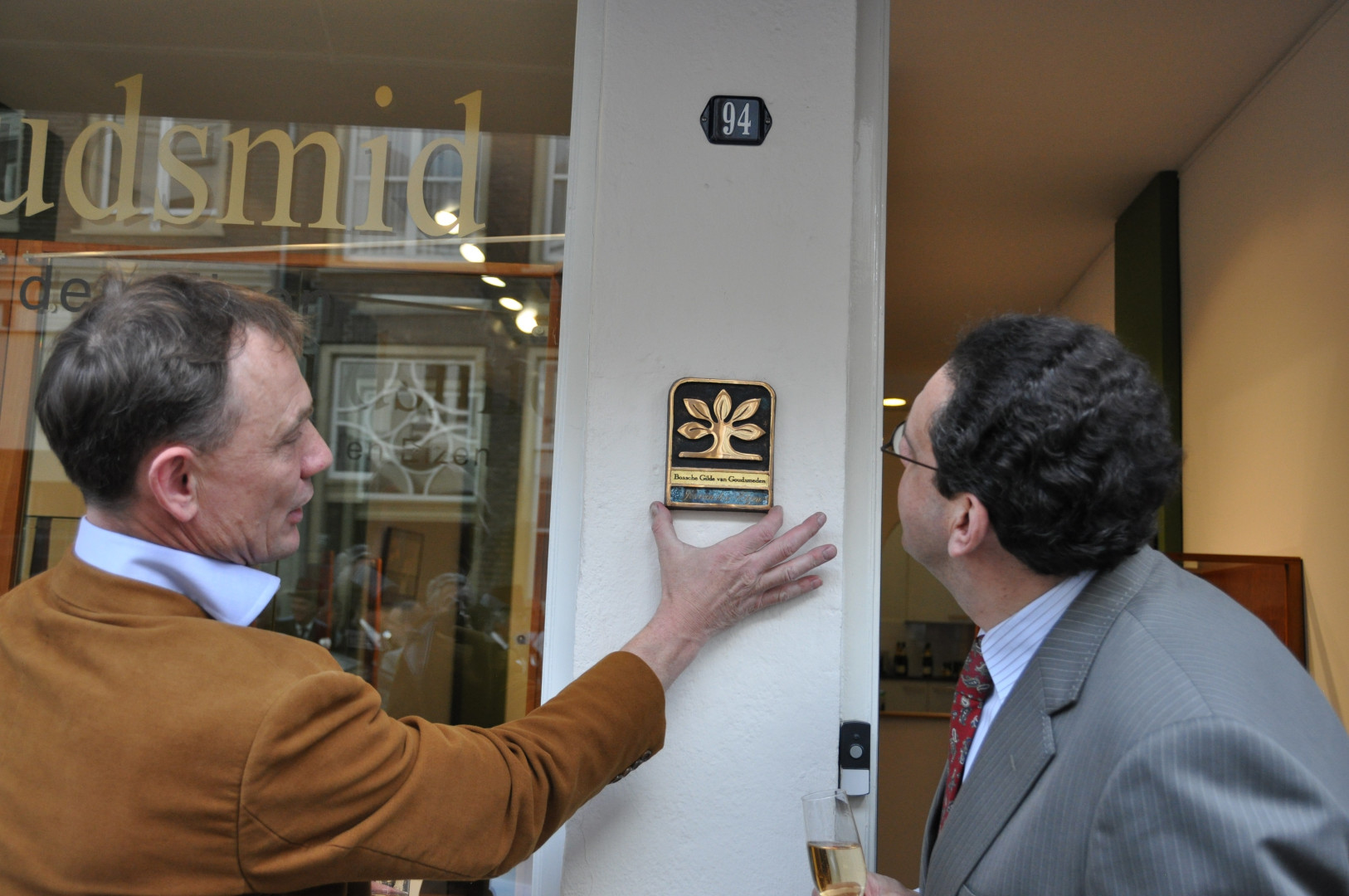 Crown for Princess Maxima
8 January 2002
---
In 2001 Jos was awarded the first prize for his entry to the first N.O.W. (Dutch Design Contest) with a design for a crown for Princess Maxima, now Queen of the Netherlands. Jos was sponsored to manufacture his design and was invited to present it to her personally at Paleis Noordeinde in The Hague.
---